Implant Placement in St. Albert, Alberta
Whether an accident causes sudden tooth loss or teeth are lost to gradual decay, tooth loss is almost always traumatic. Losing a tooth negatively affects day-to-day activities in several ways. It not only affects the strength of a person's bite, but can decrease enjoyable social activities. In cases of multiple missing teeth, the structure of the face is affected, as well as an individual's speech. To aid with these issues, a dental procedure known as implant restoration is recommended. 
Implants are a great way of restoring the health of your mouth and your smile. It's a keystone instrument for bridges, crowns and dentures. Without it, it may not hold your cosmetic and prosthetic device properly. Fortunately, at McKenney Corner Dental, our dentists in St. Albert can perform an implant surgery on our patients who require it. 
What is a dental implant?
Dental implants in St. Albert are artificial roots made of titanium metal. They're inserted into the jawbone to replace the root of the natural tooth. An artificial replacement tooth is attached to the implant. The implant acts as an anchor to hold the replacement tooth in place; ultimately, it becomes your permanent tooth roots when you've experienced a tooth extraction and want to replace the missing tooth with a crown, bridge or a denture.
Who can get dental implants?
If you have missing teeth but have healthy gums and have enough bone in your jaw to place an implant, then you can qualify for getting it done. If your jaw bone has shrunk in size or has not developed normally, or you suffer from severe gum disease, then dental implants may not be for you. However, we also want to note that gum grafting and bone grafting can be done to fix your other dental problems, so you can become eligible for dental implants. At McKenney Corner Dental, we also offer such services for our patients. 
What are the advantages of dental implants?
Implants are strong and durable: They can last a lifetime, with proper maintenance.

Adhesives are not required: There's no need to struggle to remove them like your

St. Albert dentures

.

Implants do not depend on the support of surrounding teeth.

They look almost identical to the surrounding, natural teeth.

They provide both the aesthetic value and comparable biting strength to healthy, natural teeth.

The abutment utilized in implant restoration procedures is fabricated of bio-compatible material such as titanium: This has been proven to be safe for implanting to your bone and it's strong. It easily fuses to the bone, creating a permanent bond.

An artificial tooth is subsequently attached to the implant, once the site of the operation is healed: this artificial tooth can be created from porcelain, gold, metal, or composite; whatever your preference may be. 
Missing teeth can be a hassle and it can be inconvenient. At times, you may even require an emergency dentist in St. Albert to get it fixed. However, there's no need to worry since your most trusted dental office is here to help you out and give you the best possible dental care in the area. To determine whether or not implant restorations are a suitable fit for your condition, contact us at McKenney Corner Dental Care for more information, or book an appointment online!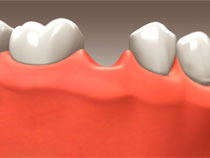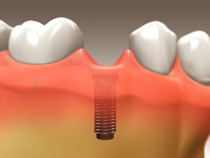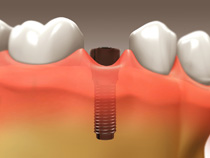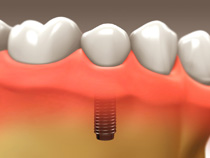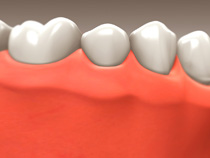 Last Updated On
2021-09-22