Amalgam-Free Dentistry in St. Albert - St. Albert Dentist
At McKenney Corner Dental Care, we offer a wide variety of mercury-free and amalgam-free filling procedures including regular bonded fillings, dental crowns, root-canal therapy, and dental implants. These restorative treatments aim to repair and restore your mouth's oral health while appearing natural. Dr. Gill and Dr. Schnepf, with the help of McKenney Corner Dental's professional dental staff, will work with you to create a customized mercury-free and amalgam-free dentistry plan.

All services provided by General Dentists.

Contact us today at (780) 458-3099.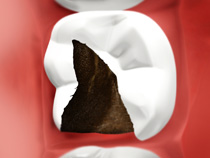 Last Updated On
2020-12-03