Dental Implants in St. Albert - Dentist in St. Albert
One of the worst ways to ruin the beauty of your smile is with missing teeth. Not only can missing teeth make you feel self-conscious about smiling, it can weaken neighboring teeth and increase the risk of further decay.
There are a number of ways to replace missing teeth such as conventional dentures, bridges, and dental implants. Although dentures and bridges are good ways to replace missing teeth, they are less stable than dental implants. This is because both dentures and dental bridges rest on top of your oral tissues so are more likely to become loose or become worn down.
Implant restoration addresses these issues by having a titanium implant fuse with your surrounding bone tissues to keep it in place. Once the tissues have fully healed, the implant's head is exposed and a crown is attached to it. Because an implant is bonded with your jawbone bone tissues, it provides a strong stable base for your dental crown. Once integrated into the jaw bone, an implant is unlikely to become loose, shift, or break down.
Dental implant restoration allows you to have a strong permanent and natural looking tooth. An implanted tooth supports neighboring teeth and strengthens your bite so you can enjoy a wider variety of foods. In addition, implants help to maintain your facial structure since bone demineralization is a common negative consequence following a tooth extraction. By replacing the missing tooth's root, an implant prevents jaw bone shrinkage so you can maintain your youthful appearance.
The best candidates for Implant restoration are those with plenty of healthy jawbone and gum tissue to support the implants. Because implant restoration is a more invasive procedure and requires multiple surgeries to be placed, the ideal person should be able to commit at least three to six months for the entire implant restoration process.
Dr. Robbie Gill and Dr. Trevor Schnepf will examine your mouth to determine if you are a suitable candidate for implant restoration. If you are, you'll be pleased to know that implants can last for 10 or 20 years or even longer with proper oral hygiene and care. Contact McKenney Corner Dental Center in St. Albert to set up an appointment.

All services provided by General Dentists.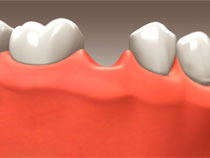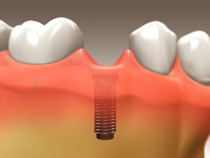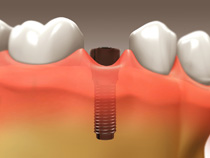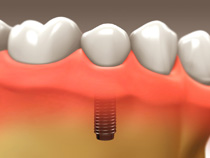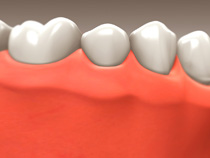 Last Updated On
2021-09-22