Porcelain Veneers - Dentist in St. Albert - St. Albert Dentist
Are you completely satisfied with your smile?
Is there anything about your smile that you would change? If so, McKenney Corner Dental Center in St. Albert has the answer for you: Porcelain veneers
Porcelain veneers are wafer-thin shell-like covers that are attached to your front of your teeth. Porcelain veneers can correct minor cosmetic imperfections and give you the flawless beautiful smile you've always wanted. Just a few of the things these cosmetic dental restorations can do are:
Mask unsightly surface stains.
Close small gaps between teeth.
Lengthen short teeth.
Fix chips or cracks.
Create more symmetry for your smile.
As you can see, porcelain veneers are quite versatile and can be used for both restorative and cosmetic purposes. Each shell is made of high-quality porcelain which means that they provide strength and durability for your teeth. In addition, the shells can be tailored to your teeth's natural shade and shape so ensure only the best looking results.
To place a veneer, the dentist will have to shave off a small amount of the tooth's surface. This is done because even though the veneer is extremely thin, it still adds some weight to the tooth's structure. By removing a small amount of enamel from the tooth, it ensures the veneer is a proper fit and creates natural looking results.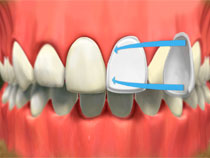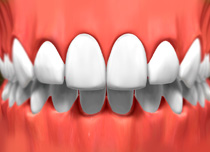 Dr. Gill and Dr Schnepf, St. Albert dentists, will perform a comprehensive examination of your teeth and go over your goals to determine if porcelain veneers are right for you. To find out if you are a suitable candidate for porcelain veneers, contact McKenney Corner Dental Center in St. Albert, Alberta, to set up an appointment. We have many years of experience helping patients to improve their smile and we look forward to helping you too.

All services provided by General Dentists.
Last Updated On
2021-10-28