Teeth Whitening - Dentist in St. Albert - St. Albert Dentist
Have you tried whitening toothpaste or other whitening products but have been disappointed by the results? If so, we have a quick and effective solution to eliminate tooth stains and dramatically whiten your smile. McKenney Corner Dental Center in St. Albert offers professional bleaching and teeth whitening services that may brighten your smile!
Over-the-counter whitening products just can't compare since they are only capable of whitening your teeth by up to one or two shades. This is because most of these products only contain a low amount of hydrogen peroxide which is the key ingredient for eliminating surface stains. Our teeth whitening treatments use a powerful whitening solution that allows us to quickly whiten your smile by more shades in a shorter amount of time.
Our preferred teeth whitening treatment is a custom at-home kit which includes the bleaching gel as well as custom-made mouth trays. The mouth trays are tailored exactly for your teeth so produce better whitening results than over-the-counter whitening products. In only one to two weeks, you'll notice that your smile looks brighter, whiter and more attractive.
Although teeth whitening treatments can help most people to whiten their smile, some individuals may not be suitable candidates for it. This includes individuals with stains caused by specific medications or those with oral health problems such as decay and gum disease. If you are suffering from other oral health problems, it's advised that you should have these addressed first before considering tooth whitening treatment. To take your smile to the next level, contact McKenney Corner Dental Center in St. Albert to set up an appointment.

All services provided by General Dentists.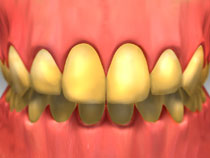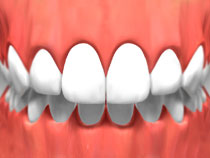 Last Updated On
2021-03-08